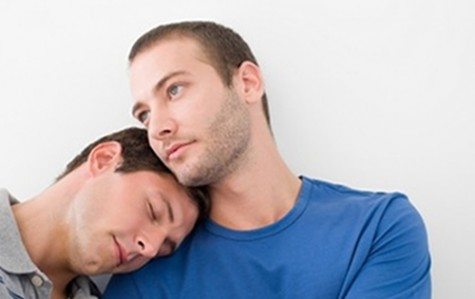 Finding a therapist can be daunting no matter what the circumstances are. If you are gay, lesbian, or bisexual, or you are questioning this, searching for a therapist with whom you feel comfortable with can even be more intimidating. You should not have to worry about whether or not you can be open with your therapist about any aspect of your life. You should also be able to feel comfortable with your counselor without worrying if he can empathize with what you are going through. I will provide you with such an environment. As a gay therapist, I understand how being gay can impact your work-life, the fear of coming out, relationship problems for gay and lesbian couples, and many other issues in your life. Therefore, through providing therapy from a perspective of personal understanding, I can help you feel better and find yourself, whether you're seeking out counseling for gay-related issues or not. Call or e-mail me today to set up a consultation to learn about the possibilities of counseling and therapy.
Whether you want to talk about intimacy or other relationship issues, or you have personal issues that you want to talk about, I pride myself on being a gay-affirming therapist. It's important to me that you know upfront that you can be open about all aspects of your life, and get feedback from someone who genuinely empathizes. Whether you are dealing with gay and lesbian specific issues, or dealing with issues that do not directly have anything to do with this, our therapeutic relationship will be one where you can find comfort in knowing that you don't have to filter information.
In our therapy sessions, we can also discuss difficult relationship topics such as deciding whether or not to open up your relationship because of a lack of contentment with your sex-life, infidelities, or a loss of trust. We can also discuss how to deal with communication difficulties that can lead to relationship issues. Whether you;re in a long-term, committed gay or lesbian relationship, or you're just starting to date, therapy can help you enjoy relationships and dating, without sacrificing your self-esteem at the same time. You'll then more in control of your emotions, your friendships, and your intimate relationships.
If you have considered therapy, but have put this off because you were unsure if your therapist was able to understand this aspect of your life, you don't have to wait anymore. Know that you don't have to go through life feeling depressed or angry at others or yourself. Life is too short to feel this way. I believe that everyone can improve on their relationships and self-confidence. Contact me now to see how I can help.
If you are in Dallas, Plano, Arlington, or any other part of the Dallas metro, please contact me to set up consultation to see how having a gay therapist or a lgbt-affirming therapist could help you live the life that you would want to live. You can also check out my Gay Dallas Counseling website to learn more about specific LGBT counseling services.

Print Friendly
Counseling for Gay, Lesbian, and Bisexual Individuals
February 10, 2012