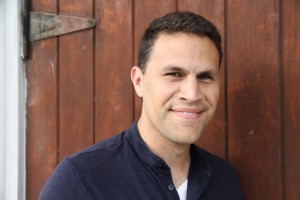 Michael J. Salas,
MA, LPC
is the owner and founder of
Vantage Point Counseling Services
.  He began his work as a
professional counselor
in Lincoln, Nebraska working as an Outpatient Therapist for clients who are dealing with substance abuse and mental health problems. He specializes in counseling for substance abuse, couples and families, mental health and emotional problems. In individual counseling, he gently helps clients learn about their problems, emotions, and relationships with others. His approach is warm, compassionate and caring, but also motivational to help people confront problems that impair daily functioning.
Michael also uses humor to help make counseling comfortable and inviting to clients. In substance abuse counseling and sex addiction counseling, he uses unconditional positive regard to help clients maintain hope, learn about themselves, and find solutions to overcome their problems.
Michael's expertise is in helping others look within themselves for the answers. He has a strong belief that most people have the answers they are looking for, but need help uncovering this knowledge. Clients are assisted in creating a plan to utilize information and explore new options to meet unmet needs in order to gain confidence and improve belief in themselves.
Michael also specializes in helping the elderly and their families with late life issues, changing family roles, communication problems, and decision-making. He has years of experience being an advocate for this population and helping families better understand this phase of life and the decisions that are associated with it.
In his personal life, Michael is a pet lover who has two small dogs. He enjoys playing tennis, running, and weight lifting. He also enjoys spending time with loved ones and spending time outdoors.
License and Credentials:
Masters of Arts Degree in Counseling
Licensed Professional Counselor
International Certified Alcohol and Drug Counselor
Certified Sex Addiction Therapist Candidate
Licensed Chemical Dependency Counselor
Certified Alcohol and Drug Counselor by the Texas Board of Addiction Professionals

Print Friendly