Nicole Wallace, MS, LPC-S, CST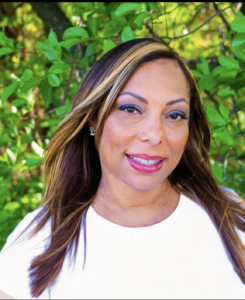 Is your relationship struggling because of a sexual issue?
Are you feeling a loss of connection in your relationship?
Do you feel like you just can't get along with your partner?
I specialize in the following:
Dealing with a partner who will not listen to you
Sexual dysfunctions
Sexual frustrations in the relationship
Coping with partner betrayal
Setting your relationship up for success before marriage
Communication problems
The coming out process
Fear of losing your partner
Relationship trauma and betrayal
Sexual compulsivity
Feelings of hopelessness
Grief and Loss
Phone: 214-310-0417 ext. 702
E-mail: nicolewallace@vantagepointdallascounseling.com
Sexual connection can be a space for transcendent connection, but it also can be a place where you experience frustration and disconnection. When sex doesn't meet your expectations, it can also impact your self esteem. I can help with this. I'm a trained sex therapist who has experience helping couples reconnect, as well as helping people deal with pain and sexual dysfunctions. I will work with you in a practical way to navigate through the challenges you're facing.
If you identify as gay, lesbian, transgender, please note that I am an affirmative therapist
Have you experienced non-affirmative therapists in the past? Not here! If you feel that you are struggling to come out, if you or your partner have trouble identifying the appropriate way to come out to family, or if you or your partner are transitioning, I am also qualified to help. I am an LGBTQ-affirmative therapist who has had experience in helping people navigate gay and lesbian specific issues. As an ally, my goal is that I offer a space where you can open up and embrace your authenticity.
Couple and Family Problems
I have extensive experience in crisis management as I have treated individual clients as well as couples and families who very recently experienced a trauma and needed therapy. I utilize emotionally focused therapy, which has been empirically supported in the last few decades. It also has been shown to be just as effective therapeutically to families as individual treatment. I understand that this may be one of the most difficult times of your life, and respect the courage it takes to work through this. Contact me today, and we'll work together to get you on the right path.
Credentials:
MS in Counseling
Licensed Professional Counselor—Supervisor
AASECT Certified Sex Therapist
Completed Gottman Level 1 Training