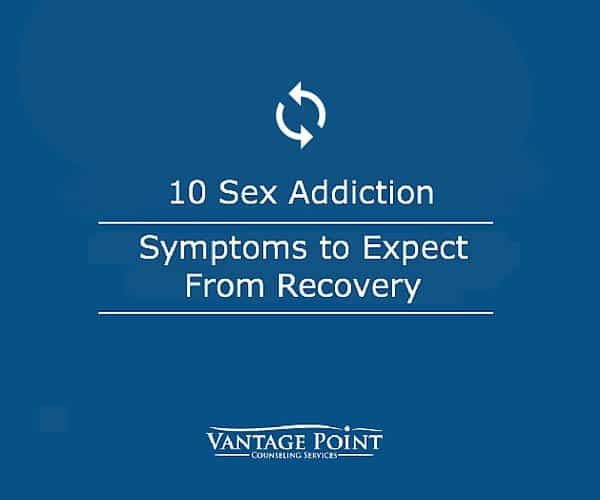 If you struggle with sex addiction and are looking for help, you have taken the first step to a better life. Recovery from out of control sexual behavior can help you reclaim your life and live more authentically, which makes the choice to change such a brave and powerful one.
However, the road will not be easy, and it is important to know what you're in for as you begin your recovery journey from sex addiction. When in the midst of recovery from any addiction, there will be symptoms to expect and they can range in severity. However, knowing what to expect can help you learn to handle whatever your recovery road has to throw at you.
What Symptoms Should I Expect?

Many people begin their recovery by stopping the addictive behavior immediately. Though this is probably one of the more effective ways to distance yourself from the addiction, it can take a toll on you mentally and physically. It is filled with symptoms that are, to put it simply, your mind and body's way of coping with the sudden loss of numbing behavior.
When it comes to sex addiction, this it could become normal to isolate from your family to make time to watch porn, to keep secrets about compulsive sexual behavior, and engage in other sexual behavior that is out of control. This can lead to sexual dysfunction (especially for men), broken relationships, and even self-abuse. Knowing how dangerous sex addiction actually is should encourage you to stick with recovery despite how difficult these symptoms become.
10 Sex Addiction Symptoms to Expect
1. Insomnia:
When you stop the typical behaviors of your addiction, it can become increasingly difficult to sleep normally. Your body has come to rely on the activities associated with your addiction, and once they are stopped, your body is unable to fully relax. This can lead to insomnia, which can lead into other serious problems.
If you are experiencing insomnia, try some natural remedies such as melatonin, or other activities to help wind you down at the end of the day such as a warm bath or a book. It is especially helpful to keep yourself busy throughout the day so that you will be tired once it's time for bed. Many recommend a steady exercise regimen.
2. Irritability:
Because you have come to rely on the addictive behavior, stopping it can lead to extreme irritability. This is, in part, due to an anxiety that comes from an abrupt change in behavior. There is also a loss that goes with leaving a compulsive behavior behind. Some people find meditation or counseling helpful for handling this symptom.
3. Shame:
For some people struggling with sex addiction, shame can be a serious problem. Many have been discovered cheating and telling lies. This can lead to serious feelings of disconnection. Shame resilience is important in any recovery plan.
4. Depression:
Depression comes during the early stages of recovery, because you are without something that has become a normal part of your life. Without out of control behavior, you might be face-to-face with the lack of connection that you're having with your partner. This makes it almost impossible to feel a connection to a real person, which leads addicts to engage in pornography and masturbation more often. Once the vicious cycle is broken, it can lead to serious depression because you are without the thing you have bonded to.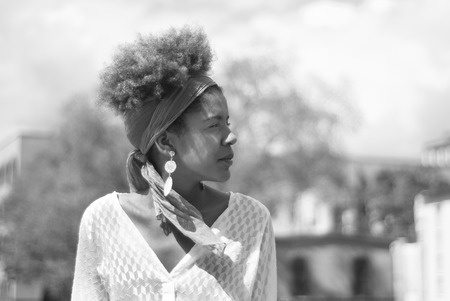 5. Loss of Interest:
During sex addiction recovery, you may experience loss of interest in addition to your depression. Many find that they are disinterested in everything except for sex, making it hard to distract themselves and keep themselves busy throughout the day. During this time, it is incredibly important to have people around you to hold your attention and motivate you to pursue connected activities, otherwise you may fall into a relapse.
6. Relapse:
Perhaps the scariest of symptoms is a relapse. This is defined by falling back into your old habit and, for some, indulging in it. A relapse could mean you engaged in the addictive behavior once, or that it has once again become a habit.
Usually in a relapse, you will experience a cycle of shame and desperation that will be hard to break. If you experience a relapse, it is best to contact your counselor, doctor, or someone you trust.
7. Mood Swings:
Mood swings are to be expected as you adjust to life without numbing and compulsive behavior. As you distance yourself from the addictive behavior, you're mind and body will become better adjusted to life with balance. During this process, however, you may experience anger, sadness, fear, anxiety, and more during various part of the day for no particular reason.
8. Agitation:
Another symptom to expect is agitation. This can present itself in feeling as if you can't sit still, think straight, or are even paranoid. Usually, you can learn to deal with agitation by doing calming exercises such as deep breathing, Yoga, and simply keeping yourself occupied either through conversation or activities.
9. Dysphoria:
This symptom is rarer than most, but some may experience when recovering from sex addiction. Dysphoria is a state of severe unease or dissatisfaction with one's life, body, or overall circumstances. It is closely related to depression, but it may be specifically attached to feeling uneasy about recovery, making it difficult to stick with it. The best way to deal with this symptom is to speak to your doctor or counselor and learn which options are available to you.
10. Sexual Avoidance:
It's pretty common for people to feel so ashamed that they end up avoiding sex altogether. This can be because you feel unworthy of sex from the shame that you're experiencing. Sexual avoidance can be another extreme and can become its own type of compulsion.
Sex Addiction is a serious issue, but you navigate through this. These 10 sex addiction symptoms to expect from recovery won't be easy to deal with, but with the right support and help, you can learn to beat them and move forward with your recovery journey. Learning more about your problem, surrounding yourself with a helpful community, and being patient with yourself are some of the most important ways you can overcome your addiction.
You can also look for a therapist in your area who specializes in treating out of control sexual behavior. If you're in the Dallas area, feel free to learn more about our Sex Addiction therapy, or contact us.