RJ Sauceda, MA, LPC-Associate, CSAT-Candidate
Under the Supervision of Dr. Michael J. Salas, LPC-S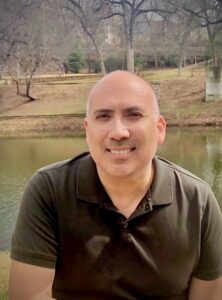 Are you dealing with grief, depression, or anxiety?

Are you needing help navigating through past traumas and current addictions?

Do you want a therapist who you trust to be affirming and who will accept you for who you are?
Life doesn't come with a compass. We choose our path based on a wide range of experiences. Everybody's journey is different, that's why finding a trusted therapist that understands your individual needs is so important. Contact me today to learn more about how I can help you change, grow, and
Phone: 214-310-0417 ext. 5
Email: rjsauceda@vantagepointdallascounseling.com
I specialize in supporting people through the following:
Trauma
LGBTQ Affirmation
Addictions
Depression
Anxiety
Grief
Self – esteem and acceptance
Relationship styles and issues
Working on yourself requires dedication and a lot of courage. Making decisions and goals, healing old wounds and living as your authentic self can be intimidating. I am here to help you. I'll support you and help learn about yourself. Even when the journey is uncomfortable, I can help you identify the sources of addiction, depression, and anxiety. I can also help you discover things about yourself that you may not have recognized before.
Therapy can help you strengthen your sense of self -acceptance. We all need to be seen and heard and I will provide that space for you to open up and share how you feel. Sometimes the only directions we need are found in the validation we receive.
Trauma –
The effects of trauma have the power to isolate you on your journey and paralyze other areas of your existence including your relationship with others. I will help you work through old wounds so that you can grow and attract positive experiences. I am trained in EMDR therapy as well to help my clients heal their trauma.
LGBTQ Affirmation –
We each have our own coming out story. Very few of them read like fairytales that include a strong sense of family and their support. Most coming out stories turned our families inside out making it impossible to be comfortable in our own skin. We carry that moment with us allowing it to chip away at our self – esteem and keeping us from making peace with our past. We somehow feel that taking responsibility for someone else's response rests on us.
RJ Sauceda, MA, LPC-Associate
February 13, 2022