Dallas Trauma Therapy
The aftermath of traumatic events can haunt you for months or even years. What's worse, is that you may feel shame surrounding the fear, anxiety, and depression that you feel around this event. This can leave you feeling alone with serious pain. You don't have to face this on your own. Trauma can impact your romantic relationships, your ability to cope with daily stress, and leave you feeling like you are trapped and alone. We can help. As therapists who has specialized training in trauma therapy, we can work with you through these issues, so that you can find a place of peace. We have specialized training and education in EMDR therapy, Post Induction Therapy, trauma therapy for women, and trauma therapy for adolescents.
Maybe certain situations leave you feeling uneasy or even panicked. Or maybe you find that you're repeating patterns of behavior that leave you feeling confused and frustrated. No matter what you're going through, we will help you through this in a way that is non-judgmental and safe.
You may be someone who has trauma from a major life-changing event like an accident, experiences in war, tragedy in natural disasters, past abuse or assault, or diagnosis of a major illness. Or you may be experiencing trauma from other life events such as a breakup, dealing with the infidelity of a partner, or coping with an emotionally neglectful household when growing up. No matter the experiences that you have faced, if you feel like you stuck at this time, contact us today to learn more about how trauma therapy can help you through this. Together, we will work so that you feel less overwhelmed, and settle the demons that continue to wreak havoc in your daily life.
Trauma therapy can help with issues such as the following:
Avoidance of situations that are reminiscent of a traumatic situation or time.
Difficulties finding relationships that are meaningful and safe.
Experiencing severe anxiety in certain situations.
Repeating relationship patterns, where you end up getting hurt.
Having frequent flashbacks or nightmares about a past event.
Using alcohol, sex, gambling or drugs to cope with painful past memories.
Trauma Therapy Approaches
We have specialized training in Post Induction Therapy, EMDR, and Somatic Experiencing Training. We also have training to help partners of sex addicts navigate through betrayal trauma. These approaches can help you heal childhood trauma and developmental wounds. They also help you process traumas that are not only held in your mind and memories, but in your body as well. This can help you rebuild damaged relationships, but also connect with others on deeper, more authentic levels. Whether it's sex, friendships, or romantic relationships, these approaches can help.
PTSD Therapy
Whether you're a veteran, natural disaster survivor, cancer survivor, or an abuse survivor, we can help. We have specialized training in therapeutic approaches to help people who are dealing with trauma. Our experience will help you not only survive with such issues, but thrive as well.
Symptoms of PTSD can make it difficult to build solid relationships. It can also make it so you avoid situations that you once felt safe within. You might also be dealing with relationship issues, anger, problems in your sex life, and difficulties in social situations. These things are all common effects of trauma.
We understand that trauma is natural response to unnatural events.
As humans, we have to process through things. This can make us loop or even feel stuck in a pattern of behavior or thought. You can feel regularly stressed out, angry, and even depressed.
When you have been through a traumatic event, information can struggle to be processed through. This can leave the trauma trapped in your mind and body. We help people release this trauma to restore their mind and body to a regulated state.
We specialize in helping people with trauma that is associated with the following:
Childhood abuse and neglect
Sexual abuse
Rape
Cancer survivorship
Emotional abuse
Infidelity betrayal trauma
Car accidents
War
Natural Disasters
Whether it's a one time traumatic event, or multiple events, we can help you process through this.
We know that trauma and PTSD is different for everyone. You have a unique story to work through, and we respect that. Sometimes this story is a narrative, while other times your have to process through physiological response. Either way, we will work through this with you in a way that can help you cope.
Trauma therapy can help you rebuild your relationships.
One of the biggest symptoms of PTSD is relationship issues. Romance, sex, and connection are common problems in relationships where there is trauma. There can also be more intense situations like addiction, substance abuse, and domestic violence. No matter what your situation is, we can help to rediscover balance, rebuild trust, and open doors of intimacy.
We have specialized training in renowned treatment approaches for trauma such as somatic experiencing, EMDR, and Post Induction Therapy.
These approaches are well known for their ability to help people naturally work through their trauma by increasing mindfulness. They also help information that may be stuck or blocked move through. This is done by utilizing approaches developed by Peter Levine, Francine Shapiro, and Pia Mellody.
Our therapists who specialize in trauma therapy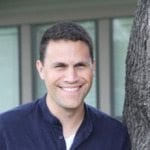 Michael J. Salas, PsyD, LPC-S, LCDC, CSAT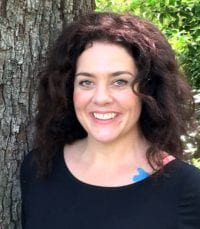 Heather Henry, LCSW, CSAT-C, CCPS-C

Dallas Trauma Psychotherapists
April 27, 2014