Caroline Rucker, MS, LMFT-Associate (She/Her/Hers)
Under the Supervision of Shameela Keshavjee, MS, LMFT-S, PLLC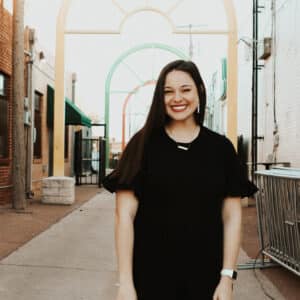 Is your relationship struggling?
Do you feel lost, unsure of what direction your relationship is going on?
Are you suffering from anxiety, depression, stress, low self-esteem, and worry?
I specialize in the following:
• Trust issues within a relationship
• Discernment counseling
• Infidelity
• Struggles with communication
• Relationship trauma
• Premarital therapy
• Feelings of anxiety, worry, and depression
• Self-esteem and self-acceptance
• Body image
• Family therapy
• Adolescent difficulties
• Family of Origin trauma
• Shame and guilt
Contact me today to learn more about how I can help.
Phone: 214-310-0417 ext.
As a Marriage and Family Therapy Associate, I care deeply about helping dating, engaged, and married couples find out what their normal is. I will sit with you in your pain as we collaboratively work towards meaningful and productive goals. I love getting to hear differing perspectives within a relationship, and how partners can co-construct their own meaning and connection in their relationship. I highlight not just the context of where your relationship
stands, but other factors that might be appearing underneath and around you.
If you're dealing with any type of relational problems that causes stress and anxiety, I'm here to help. As a couple's therapist, I am passionate about walking alongside of couple's as they navigate various terrains. Relationships consist of your needs, desires, expectations, and experiences, as well as your partner. I will always be empathetic and understanding of what different experiences have been like for you, and I will be direct and honest.
LGBTQ+ Affirming
As a therapist, I know that all people bring their own beautiful and unique identities to the table. I believe that gender and sexuality work on a spectrum, and I am open and ready to have conversations about your sexual identity or sexual orientation. If you are my client, I will always be an advocate for you and for your needs, with an open mind and acceptance for you no matter what.
All clients bring their own strengths to the table, and I always want to highlight the resilience and strength they already must serve them well. My hope is that you have a better understanding of who you are, what you want, and what the best version of you looks like in interpersonal relationships and individually.
Relational partners are not the problem, the problem is the problem. I will help you identify other ways to view a problem, so that you and your partner can unite against a common enemy. Eliminating feelings of frustration, shame, and guilt, can allow you to live a life of freedom, confidence, and optimism.