Heather Henry, LCSW, CCPS-C, CSAT-C
(She/Her/Hers)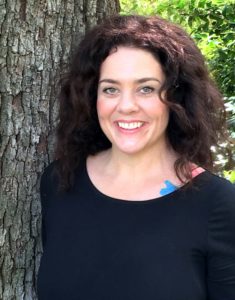 Are you looking for a therapist who understands relationship issues and addictions?
Do you keep ending up in relationships that are toxic?
Do you want to rediscover a place of intimacy and connection?
I can help. I also have a passion for working with addictions. I know that this journey can be intimidating and even scary. Whether you're dealing with an addiction yourself, or you're in a relationship with someone who is dealing with an addiction, we can work so that you can find trust, connection, and healthy intimacy in your life.
I also have a deep understanding and passion in helping those who are dealing with relationship issues in their lives. Whether you're contending with sexual or romantic intimacy, or you're just struggling to connect overall, I can help. Together, we'll identify barriers to your relationship goals, and work to work through them.
As an EMDR trained therapist, I specifically help people with trauma. This can be trauma stemming from incidents or events, or childhood and family of origin issues. Contact me today to learn more about this.
Phone: 214-310-0417 extension 4
Email: heatherhenry@vantagepointdallascounseling.com
I specialize helping people with the following:
Sex and love addictions
Issues with self-acceptance relating to sexual orientation
Partners of sex addicts coping, grief, and recovery
Fear of intimacy
Relationship trauma
Substance Abuse
Coping with infidelity and cheating
Sexual trauma
Recovery and Trauma Therapist
I understand that recovery can be a difficult, and even frustrating experience. I'll help you understand the causes of your addiction, and help you rebuild intimacy in your life. Whether you're needing help with emotional intimacy, intellectual connection, or sexual intimacy, I will help you and your partner discover love that you didn't previously think possible.
I know that many of the problems that you may be facing could be very difficult to deal with. I will show you respect, push you when you need it, and offer you support when you're struggling.
I know that this journey can be scary to travel on. I want you to know that there is always hope. If you're struggling with drugs and alcohol, or you're life and relationships are in jeopardy because of sexual secrets, change is always a possibility. Call me today and we will get you to a place in your life where you can grow, connect and love.
If you're part of the LGBT community, the services that I offer are affirming.
It's important to me that people accept themselves with authenticity. This is especially true for those who identify as Lesbian, Gay, Bisexual, and Transgender. It's also important to me that those who are unsure have a safe place where they can explore this. Whether you're out, not out, identify or don't identify in the LGBT community, my goal is that I provide a safe place for you, so that you can explore yourself.
Credentials:
Licensed Clinical Social Worker
Clinical Certified Partner Specialist-Candidate
EMDR Trained

About Heather
March 16, 2016