Dr. Michael J. Salas, PsyD, LPC-S, LCDC, CSAT, CST, SEP
Owner and Founder (He/Him/His)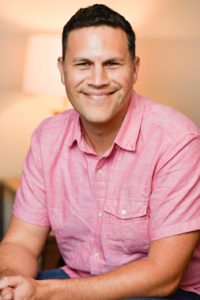 If you're dealing with an addiction, relationship with someone who has an addiction, or sexual and intimacy problems in your relationship, I can help. As a therapist who is certified in sex addiction therapy, as well as certified in sex therapy, I can help with a variety of sexual issues. Whether you're in a relationship that is struggling with sexual intimacy, or you're in a relationship that has put into jeopardy due to out-of-control sexual behavior, I have the experience to work with you so that you can have a fulfilling and happy relationship.
I specialize in helping clients with the following:
Sex and pornography addictions
Sexual orientation and self-acceptance
Gender care
Erectile dysfunction
Trauma
Pain during sex
Premature ejaculation
Delayed ejaculation
Lack of sexual desire
Fetishes
Dallas Sex Therapist
You might be in a long-term relationship or marriage, and have just found out that your partner or spouse has been keeping sexual secrets that you never thought could have happened. Maybe you're in a situation where you've been betraying the boundaries of your relationship, and you're unsure of where to turn. Or maybe there has been no betrayal at all, but your sexual relationship has been suffering. Regardless of the relationship intimacy, trust, or passion situation that you are facing, I will help you open up lines of communication in your relationship, identify the problems for what they are, and help you strengthen your relationship.
Sex Addiction Therapist
If your relationship has been hurt by repeated cheating or affairs, it's possible that you're either dealing with a sex addiction or that your partner is dealing with this. I also help people who are in relationships where intimacy has been destroyed by porn use. If you're concerned whether or not this is a problem, I can help you assess this and determine how you can heal yourself and your relationships.
Sexual compulsivity can destroy your relationship, while making it difficult to rebuild trust and intimacy after a betrayal. I understand the controversies surrounding sex addiction, which is why I also wrote the book, Bridging the Sex Addiction Divide. If you're looking for help, it can be difficult to know where to turn. I wrote this book to help you understand the controversy. As a kink, poly, and LGBTQ+ affirming therapist, I also wrote this to help you if you're a part of these communities as well.
Trauma Therapist
Trauma can play a role in your relationships with others and yourself. It can make you feel detached, while also making it difficult to connect. You might struggle to manage your feelings or even identify them. I help people mend these parts of themselves through a combination of mind and body based therapeutic work. Whether it's working on your history with your family, your history of coming out and self-acceptance, or other types of abuse and neglect, I can help you navigate through this journey.
Phone: 214-310-0417 ext. 1
E-mail: michaelsalas@vantagepointdallascounseling.com
License and Credentials:
Doctor of Psychology
Masters of Arts Degree in Counseling
Licensed Professional Counselor–Supervisor
Certified Sex Addiction Therapist
Certified Sex Therapist by the American Association of Sexuality Educators, Counselors, and Therapists
Licensed Chemical Dependency Counselor
Certified Alcohol and Drug Counselor by the Texas Board of Addiction Professionals
Certified Multiple Addictions Therapist
Somatic Experiencing Practitioner
Organic Intelligence Expert
Completed Gottman Therapy training levels 1 and 2 for couples therapy.
Trained in EMDR for Trauma Therapy
Certified Daring Way™ Facilitator trained to facilitate The Daring Way™, a research based psychoeducational curriculum based on the research of Dr. Brené Brown.
Trained in Post Induction Therapy.
Rainbow Advocate and Educator
Trained in Kathy Kain's Somatic Experiencing Body Based Touch Skills Therapy
Affiliations
Texas Counseling Association
International Institute for Trauma Addiction Professionals
The Society for the Advancement of Sexual Health
Texas Association for Lesbian, Gay, Bisexual and Transgender Issues in Counseling
American Association of Sexuality Educators, Counselors, and Therapists